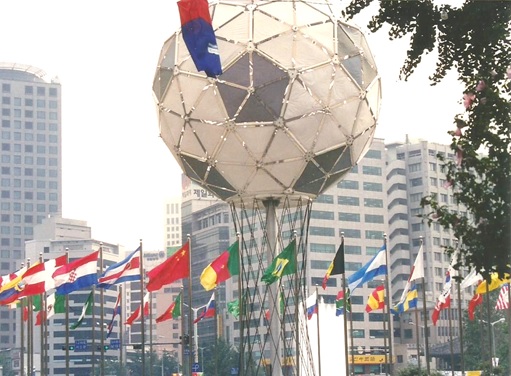 GOALNEWS is a magazine to instill confidence and self-assurance to our readers, either players, coaches, fans, by recognizing and exposing the quality, the good, the strong, the technical, passionate American soccer, the high level of its professional competitions on both men and women national teams and leagues.
We can't help but think of how grateful we are for the support of you, our reader.
We do what we do to bring the soccer community closer to American soccer. That has been our main priority since our business news inception.
When U.S. national men's soccer team didn't qualify for World Cup 2018 in Russia caused a huge distress on American soccer community. Being one of the top two best team in the Concacaf region and practically qualified, all it needed was one point, a simple tie with the weakest opponent in the hexagonal. The unexplainable loss for a weaker team really hurts.
In our understanding this happened because of a "shaking down" in the self-confidence of American national team players by their European coach that didn't believe in American soccer. In this coach's defense, we must say that his perception is shared by the world soccer community: American soccer is new, not good enough, no traditions. This coach went further to the point to say that if the player didn't play outside of United States he'd have fewer chances to be called for the national team.
This has been a very exciting starting for us with the online version of our magazine. Feedback has been fantastic and we have more to come in 2021!
Our LOGO

The story of our logo is not cut and dry like we just used a software and created it. No, Goalnews logo was created in a lightning second of frustration when I was explaining that all work, investment, design we created was going to trash. Another company had a similar logo, and it was printed in their advertising.
The words' goal and news are very common, generic. You cannot patent it.
But you can create a product out of it, like in our case putting them together to form Goalnews, meaning a "magazine". Goalnews is different, it is not a verb and is not generic, is not a noon. In designing our logo, we substituted the letter "o" in Goal by a soccer ball considering that Goalnews is a soccer only news magazine. Researching before use and launch we discovered somebody had the same idea.
I was covering a soccer game at now gone "Orange Ball" in Miami, and talking to two friends, Munga Eketebi and Adam Schwartz. Munga asked me how about the logo and frustrated I answered was ready, but we can't use it after all hard work.
I explained that another company had the same idea, and it was before us so we couldn't use it, so I trashed it.  My two friends' reaction: – "Oh!" – What are you going to do? Back to square zero, no magazine?
Out of pure frustration for money, brainstorm, time and more lost, I scribble the Goalnews on the notepad I had to cover the game saying that I will kick the ball putting some dashes of wind over the word and the ball on the end.
My two friends again in unison: – "I like it!"
I covered the game and did not think about it. Back in the office after writing and sending the article to the agency, I appreciated the scribble, and they are right, was an innovative idea. Using the colors blue, red and white to symbolize American, Goalnews covers specifically U.S., men and women, soccer, and stars to represent the people that make soccer great in American.